Powder Grinding Mill decomposes solid materials into powder through pulverization technology. This pulverization is an important unit operation in many processes. It is usually used in metallurgy, building materials, chemical and mining industries.
Powder Grinding Mill is suitable for the super fine grinding of all kinds of crisp materials whose Moh's hardness is below 7, such as calcium carbonate, barite, dolomite, calcite, limestone, kaolin, bentonite, marble, gypsum, quartz, feldspar, clay, talc ect., there are about 1,000 kinds of materials in total.

Calcium carbonate powder grinding mill
Calcium carbonate
powder grinding mill
is for super-fine grinding materials with humidity less than 6 percent such as kaolin, limestone, basalt, calcite, marble, talcum, gypsum, dolomite, mica, carbon black, graphite, fluorite, potassium feldspar,pigment, up to 200 kinds.
Calcium carbonate grinding mill, the granularity (or final size) of the finished products can be freely adjusted between 500-2500 meshes (0.025-0.005 mm), and the capacity (ton/hour) ranges from 0.4 T/H to 12 T/H depending on the final size and the grinding materials.
With the development of society, customers have higher requirements for calcium carbonate micro powder, and the higher the fineness, the greater the utilization value, the higher the activity, and the wider the application range in the industry. Therefore, more and more people choose to grind with calcium carbonate grinding mill. Production of ultra-fine calcium carbonate micro powder, ultra-fine calcium carbonate micro powder refers to fine powder of calcium carbonate with a fineness higher than 1000 mesh. After processing by calcium carbonate grinding mill, the range of application of calcium carbonate is obviously expanded, such as stone paper-making project, plastic , the rubber industry, etc., greatly improved the value of calcium carbonate micro powder.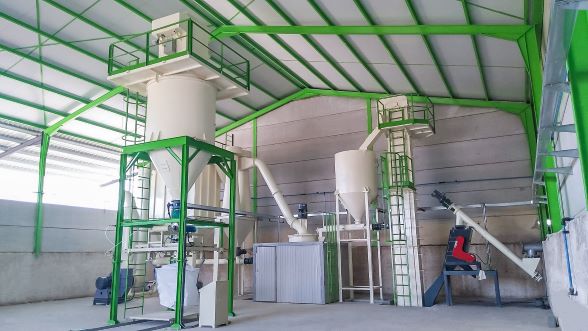 limestone powder grinding mill
1. It adopts foreign mature structure design, its overall structure is unique and novel, the layout is reasonable, the compactness is strong, the limestone
powder grinding mill
is small in size and light in weight.
2. The limestone
powder grinding mill
is simple in structure, easy to install and operate, convenient and quick in later maintenance and repair, and has a small area, which can save capital and cost.
3. The process is rigorous and meticulous, the three-dimensional structure, the high pass-through rate of the limestone
powder grinding mill
, the high product fineness, and the uniform and excellent finished product particle size.
4. Large processing capacity, strong use flexibility, reasonable adjustments can be made according to the actual production needs of users, and its adjustment range is large.
5. The safety performance is high. The grinding roller, grinding ring, bearing, screwless and other parts of limestone
powder grinding mill
are all forged from special high-quality materials.
6. Good performance, stable and reliable operation, high operation efficiency, low failure rate, long service life and high output.
7. Energy saving and environmental protection are remarkable, because the limestone
powder grinding mill
is equipped with a pulse dust collector and mature muffler equipment, which causes small dust and noise pollution during the later operation.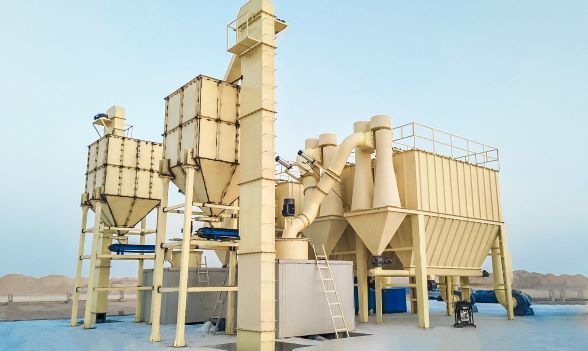 After crushing and grinding, the limestone is converted into limestone powder that have a wide use in fields such as the chemical industry, the power plant and the agricultural, etc. The demand has also increased continuously.
We have many equipments to process limestone, the production capacity is different from 1 ton per hour to 50 tons per hour. So the configuration of the machine has variety. In terms of processing limestone to 400 mesh, our equipment such as Vertical Mill, European Trapezium Mill can meet the demands of production. In addition, under the condition of the same fineness, the capacity exceeds 30% than other models of mills with low energy consumption. It has reached the national standard of protecting the environment.
gypsum powder grinding mill
In industrial coal pulverizing, gypsum powder processing industry occupies a larger proportion. Gypsum powder is one of the five gel material, occupies an important position in national economy, it is widely used in construction, building materials, industrial molds and art model, chemical industry and agriculture, food processing and medical hairdressing, and many other applications, is a kind of important industrial raw materials.
Gypsum powder production line process can be summarized as: gypsum ore to vibrating feeder, jaw crusher - bucket elevator - raw materials warehouse to mill, bucket elevator to fluidized bed to bucket elevator, conveyor, cooked bin cooling, storage and finished products. The vertical roller mill is particularly critical.
Gypsum powder Grinding Mill For Heavy Calcium Preparation can be divided according to purpose: building gypsum powder, chemical gypsum powder, gypsum powder mold, casting plaster powder. Especially with the rapid development of economy and the importance of environmental protection in recent years, has become a power plant power plant desulfurization process steps required to produce a large amount of gypsum, gypsum industry is the development of recycling economy construction needs, but many investors by a new bright spot.
With the industrial Advantages Of Ultrafine Mill milling industry, gypsum powder processing industries account for a large proportion. Gypsum powder gel material is one of the top five in the national economy plays an important role, is widely used in construction, building materials, industrial molds and artistic models, chemical industry and agriculture, food processing and pharmaceutical cosmetic and many other applications, is a important industrial raw material.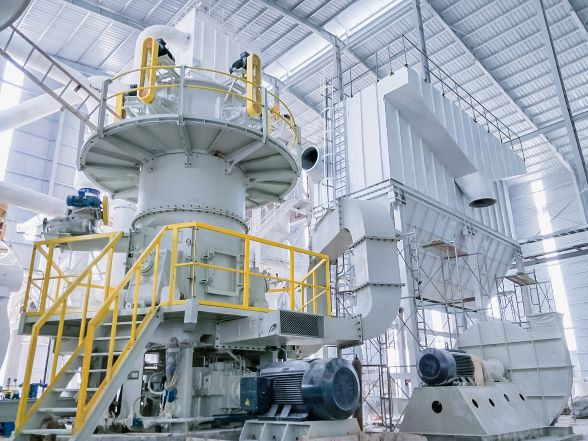 kaolin powder grinding mill
If you want to grind kaolin, super-fine vertical grinding mill is the ideal choice. The super-fine vertical grinding mill is an environment-friendly and energy-saving mill equipment with high production capacity, low energy consumption and more environmental protection. It is the choice of kaolin powder professional ore mill.
It integrates crushing, drying, grinding and conveying, breaking through the bottleneck of superfine powder processing capacity, can replace imported equipment, scientific and reasonable design and innovative structure, and is a large-scale production equipment of superfine powder.
It focuses on large-scale grinding and processing of non-metallic minerals such as coal mine, cement, slag, gypsum, calcite, barite, fluorite, marble with Mohr hardness below 7 and humidity within 6%. The product has a number of patent technology, advanced performance.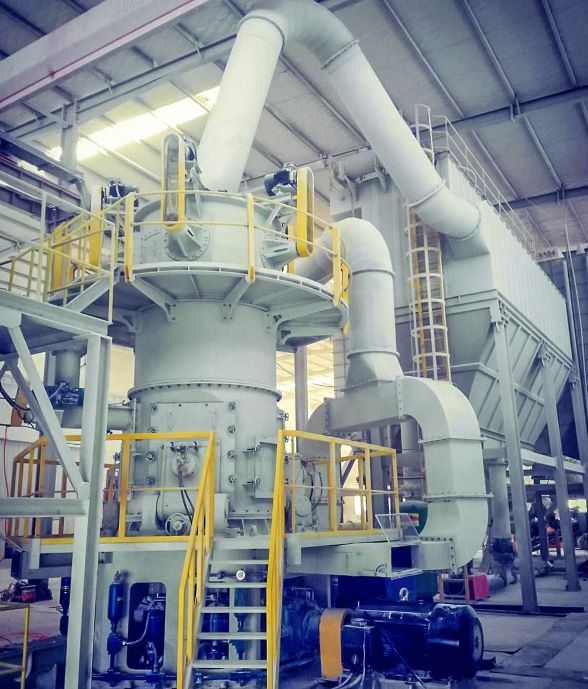 It has the following advantages:
1. High grinding separation rate
The super-fine vertical grinding mill is easier to form material layer, so the grinding capacity is high and the efficiency is high.
2. Automation
Using PLC automatic control, remote control, more intelligent.
3. Low cost
The cost of equipment civil engineering is low, and the system equipment is few, which can save the investment cost.
4. Easy maintenance
Special material for grinding roller and ring, long service life and convenient maintenance.
5. More environmentally friendly
The whole vertical roller mill has low noise, small vibration, full negative pressure operation, less dust emission and good environmental protection.