At present, there are mainly two superfine powder calcium carbonate grinder mill can be used in fine calcium carbonate powder making, they are
ultra fine mill and vertical roller mill
, what's tyhe difference between them?
Calcium Carbonate Powder Grinder Mill: Ultra Fine Mill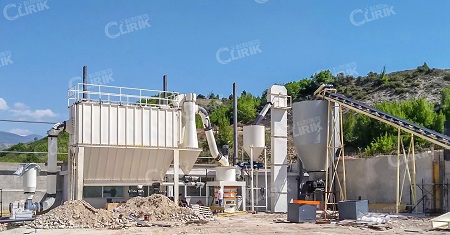 There are many names of
ultra fine mill
, such as: superfine powder grinding mill, ring roller grinding mill and so on. The calcium carbonate powder made by ultra fine mill can be adjusted between 300-2500 mesh, and the maximum capacity even can up to 45 t/h.
The ultra fine mill is common nonmetal mining machinery equipment with various functions and a good market prospect. In the recent years, as the importing of the high-level calcium carbonate materials and filling materials accelerating our country's varieties of the calcium carbonate raw processing, our calcium carbonate processing product develops towards pluralism, specialization and refinement rapidly.
The
ultra fine mill
is a new-type grinding machine with a two-stage grinding chamber and two-stage frequency conversion and classification technique, after combining the advantages of the traditional grinding machine, ultra fine mill, ultra fine pulverizer and high-strength ultra fine mill. This equipment is the most ideal and your first choice for these advantages: compact structure, beautiful outlook, reasonable design, totally enclosed, on pollution, high product fineness, time and electricity saving and easy operating etc.
Calcium Carbonate Powder Grinder Mill: Vertical Roller Mill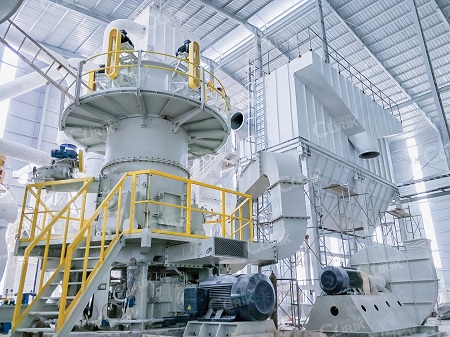 Vertical roller mill
are suitable for huge capacity producing, widely used in grinding non-flammable and non-explosive materials under 7(the Moh's hardness), such as quartz, feldspar, calcite, talcum, fluorite, iron ore, copper ore quartz, especially for slag, cement clinker, zircon sand, fly ash and carborundum, coal, etc.
Vertical roller mill
according to the humidifier and the location of the dust collector, there are two different layout, namely three fan and double fan system. Product mobile phones by adopting cyclone dust collector, this arrangement can reduce the system's working pressure and the amount of gas through the dust collector. In order to improve the final quality index, material available electric dust collector can also use the bag dust collector in final and dust removal equipment. Of mill discharge gas directly into the dust collector, the dust collecting device can greatly simplify process flour production line equipment, improve production efficiency.