Gypsum is a soft sulfate mineral composed of calcium sulfate dehydrate, with the chemical formula CaSO₄·2H₂O. It is widely used in a variety of applications and is the main ingredient in many forms of wallboard, block, and plaster products.
The traditional method of gypsum processing is in a batch or continuous type kettle. Gypsum requires size reduction and classification ahead of the kettle to provide a consistent quality product. The
gypsum grinding mill
has been used almost exclusively in this application and it produces excellent results.
Gypsum Grinding Mill in China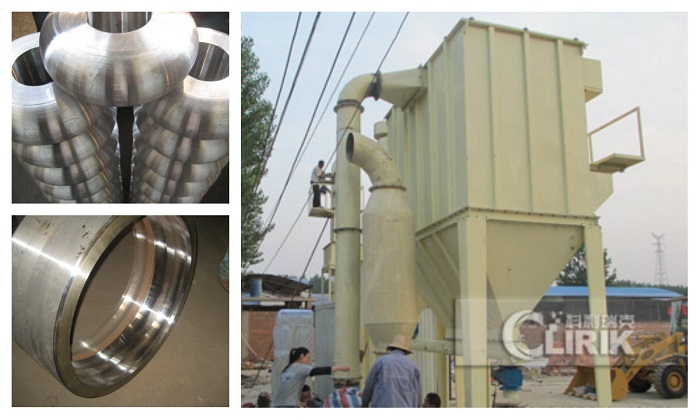 Because China have a very rich resource of gypsum raw mineral, so we need produce the best quality
gypsum grinding mill
to earn more benefits. There are many type gypsum in China. And there are many type of gypsum causes, mainly is vapor deposition deposits, often in red, gray, gray, dark gray sedimentary rock, and symbiosis with rock salt. According to different classification criteria, Gypsum can be divided into many forms.
According to the physical components it can be divided into phosphorus gypsum powder, gypsum powder, citric acid, gypsum powder and fluorine gypsum powder;
According to color, it can be divided red gypsum powder, yellow gypsum powder, green gypsum powder, white gypsum powder, blue gypsum powder; according to physical characteristics it can be divided into dolomite gypsum powder, clay gypsum powder, gypsum powder, alabaster powder, talc gypsum powder, containing sandy gypsum powder and fiber gypsum powder; according to the use it can be divided into building materials gypsum powder, chemical gypsum powder, gypsum powder mold, food gypsum powder and casting with gypsum powder.
So many different use of gypsum powder, need we invent a high quality
gypsum grinding mill
to meet every areas needs.
Gypsum Grinding Mill Introduction
Brand: Clirik
Model: HGM80/HGM90/HGM100/HGM125/HGM1680
Feeding Size: 10-25mm
Output Size: 300-2500 mesh
Capacity: according to different powder fineness processing, capacity will in the range of 1-45 t/h
Application: mining, chemical, construction, food, plastic materials, filler materials and other many areas
Minerals Application: calcium carbonate, limestone, dolomite, carbon black, barite, mica, kaolin, fluorite, marble and so on
Mainly Wear Parts: grinding ring, grinding roller...
High Customize Ability Gypsum Grinding Mill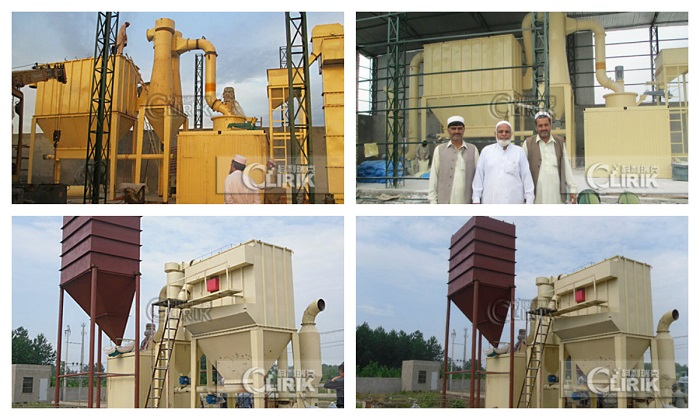 With almost 20 years of experience R&D and manufacturing grinding mill machines, Clirik team can customize our gypsum grinding mill to your specific application. You can add an air heater to the system to dry the material before size reduction and classifying. A customized
gypsum grinding mill
from us can give you an all-in-one solution for your particle size reduction needs.
(We have the engineer manager will supply the
gypsum grinding mill
project setting schedule, so can according to your physical truth.)