Ultra-fine vertical mills
are high-fineness pulverizers. With the continuous deepening of economic system reforms, the healthy and rapid development of industry and agriculture, and the increasingly scarce energy sources,
ultra-fine vertical mill
companies are paying more and more attention to energy conservation and environmental protection. In the research and development and production of equipment, while manufacturing adopts the design principles of long life, low energy consumption and weight reduction, it has also begun to pay attention to the secondary development and utilization of resources such as mine waste.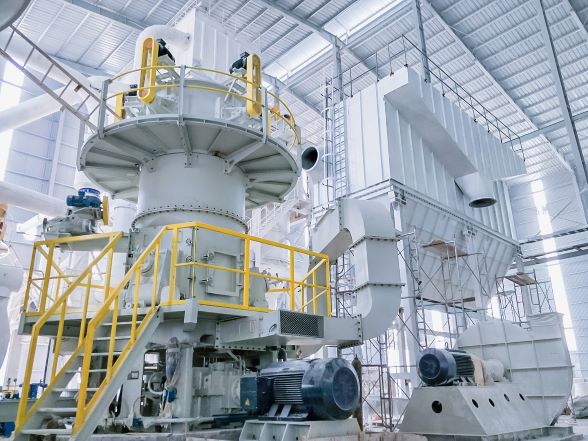 In general,
ultra-fine vertical mills
are used for mine waste. The disposal of materials meets environmental protection requirements. The following is a detailed analysis:
1. In the treatment of steel slag, the problem of land occupation has been solved
For steel slag recycling, after grinding with an ultrafine vertical mill, the steel slag products produced are used for road construction, which has the advantages of high strength, good wear resistance and anti-skid properties, good durability, and low maintenance costs. The calcium, silicon, manganese and trace elements in steel slag are all effective fertilizers, which can be used as slag fertilizer to be applied to acidic soils. In addition, all kinds of steel slag can be used as materials for pit filling and land reclamation. The treatment of steel slag by the
ultra-fine vertical mill
enables the steel slag to be effectively used. On the one hand, it solves the problem of environmental pollution caused by the large amount of farmland and land occupied by steel slag, and on the other hand, it also brings great economic benefits to the society.
2. Turn waste into treasure in the treatment of coal gangue
Coal gangue is the solid waste discharged in the process of coal excavation, mining and washing. The gangue is discarded and will occupy a large area of land.
Ultra-fine vertical mills
are widely used in coal gangue to recycle waste, effectively prevent pulverized coal pollution, save energy and protect the environment, and realize dust-free operation in the workshop.
3. Create economic value in tailings treatment
As a kind of industrial waste residue, the discharge and stockpiling of tailings seriously hinder the development of mining industry and cause serious pollution to the surrounding area. If the tailings can be mixed with clay to make sintered bricks, it will open up a new way for the treatment of tailings. The
ultra-fine vertical mill
grinds the tailings again, and reaches a certain degree of fineness after processing. The waste is reused to develop high-performance, low-cost architectural decoration or industrial damage-resistant and corrosion-resistant materials, which improve the performance of tailings products. Economic value and technological content. Using tailings to make new wall materials is an effective way to consume a large amount of tailings, turn waste into treasure, turn harm into profit, save arable land, and benefit mankind.