What equipment can grind petroleum coke powder? The
industrial powder grinding mill
provided by the mill manufacturer Clirik is a common mill that meets the requirements of calcined petroleum coke production line equipment. Clirik's vertical mill is an energy-saving and environmentally-friendly newly upgraded milling equipment that meets the grinding needs of petroleum coke powder and achieves large-scale production increase. It is an ideal production aid equipment. Focusing on the advantages of vertical mills, let's learn about the special mineral powder mill for petroleum coke.
Introduction of industrial powder grinding mill for calcined petroleum coke production line
Calcined petroleum coke is calcined petroleum coke. Petroleum coke is the residue left in the process of refining heavy oil, which is what we usually call green coke. Calcined petroleum coke (calcined coke) is the processed petroleum coke. The product is calcination at 1200 degrees to eliminate impurities in the green coke, mainly volatile matter and ash.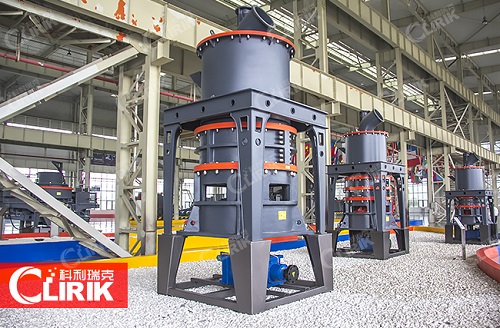 After grinding and calcining petroleum coke, special mill equipment is indispensable. Looking at the market, which manufacturer provides professional petroleum coke mill equipment with many cases and rich experience? Clirik is one of the most popular and well-recognized mill manufacturers in the market. Clirik has rich experience in petroleum coke milling. The vertical mills provided by Clirik are professional equipment that meets the needs of the project to achieve efficient production. Let's take a look at its advantages and features.
Clirik vertical mill is an environmentally friendly mill that realizes large-scale production increase. It integrates crushing, milling, grading, and powder collection. The equipment has a high powder output rate, energy saving and consumption reduction. It is a dedicated equipment for years of research and development. High cost, break through the disadvantages of low output and high energy consumption, and meet the production needs of electric power, metallurgy, cement, chemical, non-metallic mining and other industries.
Advantage 1: Low investment
The system has less equipment, simple process flow, compact structure layout, small floor space, which is 50% of the ball mill, and can be laid out in the open air, with low construction cost, which can reduce enterprise investment costs.
Advantage 2: Reliable performance
Adopt grinding roller limit device, adopt new type grinding roller sealing device, the sealing is more reliable.
Advantage 3: High degree of automation
Using PLC fully automatic control, remote control can be realized, and the operation is more convenient.
Advantage 4: Large stand-alone production capacity
The grinding efficiency is high, the energy consumption is low, and the single machine production capacity is large.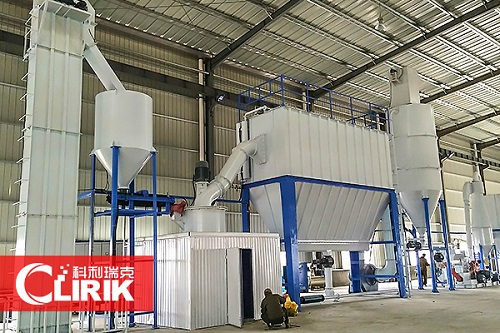 Advantage 5: equipment is more environmentally friendly
The entire system has low vibration, low noise and full negative pressure operation, which is a new energy-saving and consumption-reducing technology that is strongly advocated.
Advantage 6: strong drying capacity
The equipment can be directly ventilated with hot air, with strong drying capacity, and the feed water content is as high as 15%, which can realize simultaneous drying and grinding.
Clirik provides tailor-made design and selection program services
As a strong equipment manufacturer, Clirik provides customers with tailor-made design and selection solutions, combining the project's grinding fineness, capacity, equipment installation area and other information, providing a complete set of grinding production line selection and design services, and providing experimental research , Process plan design, equipment manufacturing and supply, organization of construction, after-sales service, spare parts supply, skill training and other complete flour milling services.
As always, Clirik is customer-centric and market-oriented, focusing on researching and developing high-end environmentally friendly ore mills. Welcome new and old customers and friends who grind calcined petroleum coke to learn more about the special equipment for calcined petroleum coke production line equipment. Clirik vertical mill is the mainstream equipment to meet its grinding needs and help the project increase production and reduce consumption. Create value.
If you want to know the
industrial powder grinding mill
price or have any questions about industrial powder grinding mill, please do not hesitate to contact us.
Phone: 008613917147829/0086-21-20236178
E-mail: info@clirik.com
Address: No.19 Fuqing Rd, Pudong New Area, Shanghai201201,China.