Diabase is a non-metallic ore, and the use of professional ore mill equipment for grinding ore powder can increase production capacity and market value. To build a 800-mesh diabase grinding project, which manufacturer's mill equipment can be pulverized? As a professional equipment manufacturer, Clirik has rich experience in design and manufacturing of non-metallic mineral grinding and processing. The
ultra-fine grinding mill
equipment provided by it is energy-saving, efficient, environmentally friendly and noise-reducing, which is very popular.
Choose Clirik for Grinding Non-metallic Ore
For processing non-metallic ores, Clirik can be said to be an experienced manufacturer of machinery and equipment, grinding marble, limestone, barite, kaolin, dolomite and other non-metallic ores with Mohs hardness below 7 and humidity within 6%. It is more ideal to choose Clirik ore mill.
Clirik's ore mills include Raymond mills, vertical mills, micro powder grinding mills, ultra-fine grinding mills, and other equipment. Each mill is a newly upgraded and upgraded mill. The fineness of the grinding can be In the range of 80-2500 mesh, the Raymond mill is the equipment for grinding 80-400 mesh powder; the ultra-fine grinder is the equipment for grinding 325-2500 mesh powder; the vertical mill is dedicated to increase production and reduce noise Grinding machine equipment. Which mill to choose depends on a reasonable choice based on the needs of each project to create value.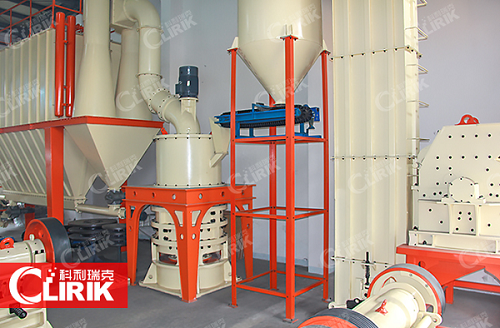 To grind 800 mesh powder, choose an

ultra-fine grinding mill
For fine powder deep processing projects, what equipment is more ideal? More efficient grinding? The mill equipment manufacturer Clirik uses rich equipment manufacturing experience to provide tailor-made design and selection solutions for customers and friends who grind 800 mesh diabase. The superfine mill is the ideal equipment to grind 800 mesh powder.
The ultra-fine mill equipment has comprehensive mechanical crushing performance such as roller compaction, grinding, impact, etc., and various performance indicators have been greatly improved. The equipment has a large crushing ratio and high energy utilization. The complete equipment system is mainly composed of the host and the feeding material. It is composed of machine, classifier, blower, pipeline device, storage hopper, electric control system, collection system, etc. The whole machine has a large crushing ratio and high energy utilization rate. It adopts a full pulse dust collection system with a dust collection efficiency of up to 99% and equipment wear. Small, the grinding wheel and grinding ring are made of special wear-resistant steel. The equipment has a longer service life. It adopts a forced turbine system and has a more uniform and fine particle size distribution. It is a grinding machine that enhances market competitiveness and brings higher value to customers.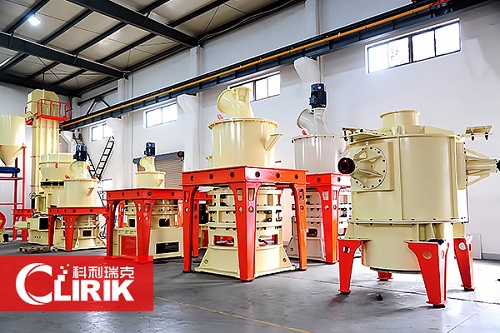 Is 800 mesh diabase

ultra fine grinding mill

expensive?
Is this kind of ultrafine powder processing equipment expensive? Clirik provides tailor-made design and selection program services, and will also formulate a complete set of equipment quotations that meet the requirements of customers' investment needs, and go all out to create high-value and high-yield for diabase grinding customers.
For grinding 800 mesh diabase powder, which manufacturer provides special diabase grinding equipment? Clirik is customer-centric and market-oriented. It is recommended to use ultra-fine pulverizer equipment to assist the further processing equipment of fine powder. Welcome to call the consultation hotline for more details.
If you want to know the
ultra fine grinding mill
price or have any questions about ultra fine grinding mill, please do not hesitate to contact us.
Phone: 008613917147829/0086-21-20236178
E-mail: info@clirik.com
Address: No.19 Fuqing Rd, Pudong New Area, Shanghai201201,China.