Clirik, a manufacturer of heavy calcium carbonate grinding mills, is a well-known mill equipment R&D and manufacturing company. Clirik mills can be used for grinding coarse powder and fine powder. Among them, for fine powder, you can choose the
micro grinding mill
equipment developed by Clirik to increase production capacity and create considerable market profit and value.
Clirik heavy
calcium carbonate grinding mill
For grinding heavy calcium powder, which manufacturer has professional heavy calcium carbonate grinding equipment to sell? Clirik is a well-loved manufacturer of customers, providing Raymond mills, vertical mills, ultra-fine mills, ultra-fine vertical mills and other equipment to help heavy calcium ore projects to grind different fineness of powder and create a brilliant future.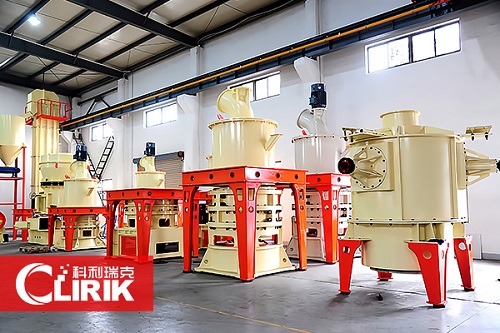 1. Raymond mill
The Raymond pulverizer equipment for grinding heavy calcium can grind 80-400 mesh powder with full fineness particles and strong market competitiveness. Clirik provides YGM Raymond mill and HGM ultrafine mill equipment to help the heavy calcium powder project to produce considerable powder fineness. These mills cover a number of patented technologies, and each performance index has been greatly improved. They are professional Raymond mills for grinding heavy calcium powder.
2. micro grinding mill
This equipment is also an important fine powder mill equipment introduced in this article. As a professional heavy calcium carbonate grinding mill equipment, this micro grinding mill is an exclusive equipment for fine powder production, with rolling, milling, impact, etc. Comprehensive mechanical crushing performance, it can grind 325-2500 mesh powder, the crushing ratio of the whole machine is large, the energy utilization rate is high, the dust collection efficiency of the equipment is as high as 99%, and the entire workshop is clean and tidy.
In the field of fine powder, there is also a mill that has been favored by customers. The CLUM ultra-fine vertical mill is a large-scale high-fine vertical mill equipment that can replace imported mills. It can produce 7-45μm The powder is equipped with a secondary classification system with a fineness of up to 3μm. It is a mill equipment that breaks the inability of large-scale production of ultra-fine powder. It is efficient, environmentally friendly, energy-saving and noise-reducing.
3. Vertical mill
In order to meet the large-scale production increase of the milling project, Clirik developed a new generation of vertical mill equipment to promote the large-scale production of the powder project. The performance of this vertical mill has been greatly improved, which can solve the shortcomings of ordinary mills such as low productivity and high energy consumption. It has a scientific and reasonable design structure to grind high-humidity materials, difficult-to-grind materials, easy-to-grind materials and dry materials. The material is a pulverizer that can increase production and reduce consumption.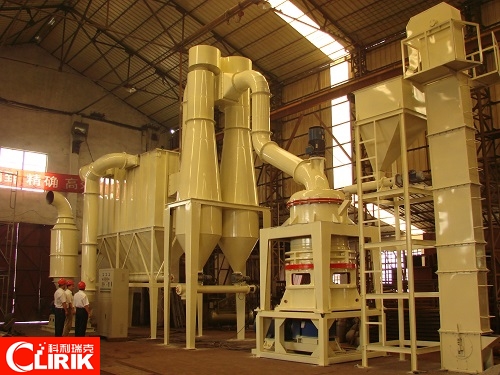 Clirik provides exclusive selection and configuration solutions for
micro grinding mills
As a manufacturer, the mill equipment provided by Clirik is highly productive and energy-saving, and has won the favor and support of customers and friends. Clirik provides customized design and selection program services for different customers. The grinding production line is energy-saving, efficient, environmentally friendly and noise-reducing. It is tailored to meet the needs of customers and can meet the production needs of different fineness and capacity. The quotation of ultrafine mill equipment is more scientific and reasonable.
For grinding heavy calcium powder, you are welcome to choose Clirik heavy
calcium carbonate grinding mill
equipment. The mill manufacturer Clirik provides Raymond mills, ultrafine mills, ultrafine vertical mills, vertical mills and other equipment to help heavy calcium grinding projects Achieve increased production.
If you want to know the
micro grinding mill
price or have any questions about micro grinding mill, please do not hesitate to contact us.
Phone: 008613917147829/0086-21-20236178
E-mail: info@clirik.com
Address: No.19 Fuqing Rd, Pudong New Area, Shanghai201201,China.