Marble limestone is a relatively common non-metallic mineral. So, which manufacturer is a professional manufacturer of marble limestone mill equipment? Clirik is a factory specializing in the production of mill equipment. Whether it is grinding fine powder or coarse powder, or if you want to increase production capacity, you can choose Clirik special ore mill equipment to increase production. Clirik
ultra-fine grinding mill
is a mill that meets the requirements of the deep processing and production of fine marble limestone powder, and has won praise and support from customers.
There are many choices of marble limestone
ultra-fine grinding mills
The mill manufacturer Clirik has accumulated rich experience in mechanical processing and manufacturing. According to the production needs of ore and mineral powder, the types of mill equipment provided include Raymond mill, vertical mill, superfine mill, superfine vertical mill and other equipment. These mills can be used to grind the production needs of different fineness and capacity, mainly for grinding 80-2500 mesh powder, and have a wide range of applications, such as marble, limestone, barite, kaolin, fluorite Various non-metallic minerals, such as stone, ilmenite, pottery clay, graphite, clay, kaolin, coal gangue, wollastonite, etc., have Mohs hardness below 7 and humidity within 6%.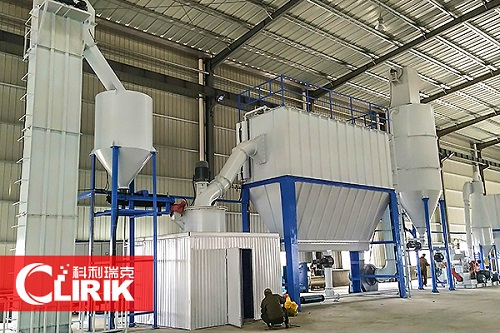 Introduction of
ultra-fine grinding mill

for grinding powder

This article mainly introduces the ultra-fine grinding mill equipment that can grind fine powder. Clirik's equipment for grinding fine powder includes HGM ultra-fine ring roller mill, CLUM ultra-fine vertical mill equipment, both of which are The newly upgraded fine powder deep processing mill equipment. Let's take a look at the advantages of different devices.
HGM
ultra-fine grinding mill
This is a deep-processing grinding equipment for fine powder production of ore and mineral powder. It has comprehensive mechanical crushing properties such as roller compaction, milling, and impact. The fineness that can be ground is between 325-2500 mesh, and the fineness is uniform and fine. Turbine classification system can realize efficient grinding and processing. The fine powder mill has a large crushing ratio, high energy utilization rate, low wear and a more compact structure. The grinding wheel and grinding ring are made of special wear-resistant steel, and the service life is further improved.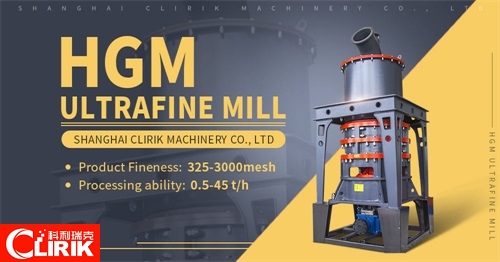 CLUM
ultra-fine vertical mill
Let me introduce this large-scale high-fine vertical mill equipment. This is a large-scale high-fine vertical mill developed on the basis of vertical mills. It can grind 7-45μm powder and is equipped with a secondary classification system. It can produce powder up to 3μm. The equipment breaks through the shortcomings of traditional grinding mechanism powder and can replace imported mill equipment. It is widely used in metallurgy and chemical industry, power plant desulfurization, non-metallic mineral pulverization, coal powder preparation and other industries. It is scientific and reasonable. The design is scientific, and it breaks the new type of grinding equipment that is difficult for ultra-fine powder to make large-scale powder.
Grinding marble limestone powder, Clirik can provide many types of mill equipment, according to different customer needs, choose different Raymond mills, ultra-fine mills, vertical mills, ultra-fine vertical mills and other equipment. Clirik provides customers with tailor-made design solutions and selection services. Welcome to the factory to learn more about the details of the marble limestone mill equipment.
If you want to know the ultra fine grinding mill price or have any questions about ultra fine grinding mill, please do not hesitate to contact us.
Phone:
008613917147829/0086-21-20236178
E-mail: info@clirik.com
Address: No.19 Fuqing Rd, Pudong New Area, Shanghai201201,China.