Ore properties
Bauxite, also known as bauxite or bauxite, is a chemical or biochemical rock rich in aluminum minerals. It is mainly formed by strong thermal chemical weathering of aluminosilicate minerals, bringing out the dissolved alumina, which is transported to the sea-lake basin and deposited. Bauxite is an ore with a Mohs hardness between 1 and 3. It is usually a common raw ore for smelting aluminum and producing refractory materials. Density 3.9~4g/cm3, opaque, brittle, extremely difficult to melt, insoluble in water, soluble in sulfur. Mainly used for smelting aluminum and making refractory materials.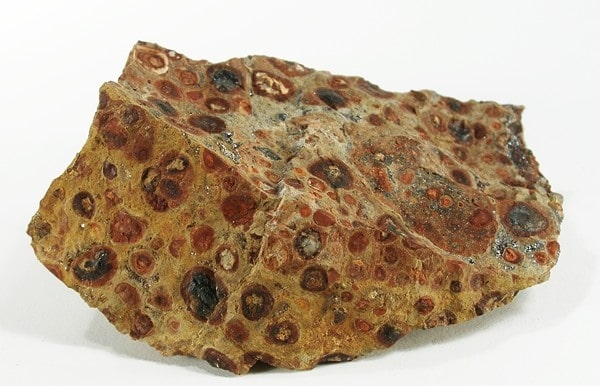 Processing process
The raw materials are sent to the calciner for high-temperature calcination, and some of them can also be dried. The calcined material is crushed by jaw crusher or hammer crusher, and then sent to ultrafine grinding mill. After the crushed materials enter the mill production system, the entire milling, grading and other operation processes are automatically completed in the mill, and the operator should pay close attention to the data of the electric control cabinet. The qualified bauxite powder is released by the discharge valve, and the finished product is packaged.
Introduction of Bauxite Ultrafine Mill
Product features: ultra-fine powder, wide application, good environmental protection effect
Finished product fineness: 150-3000mesh
Input size: 0-20mm
Capacity: 0.5-25TPH
Materials: Limestone, calcite, dolomite, petroleum coal, gypsum, barite, marble, talc, coal powder and other non-metallic minerals.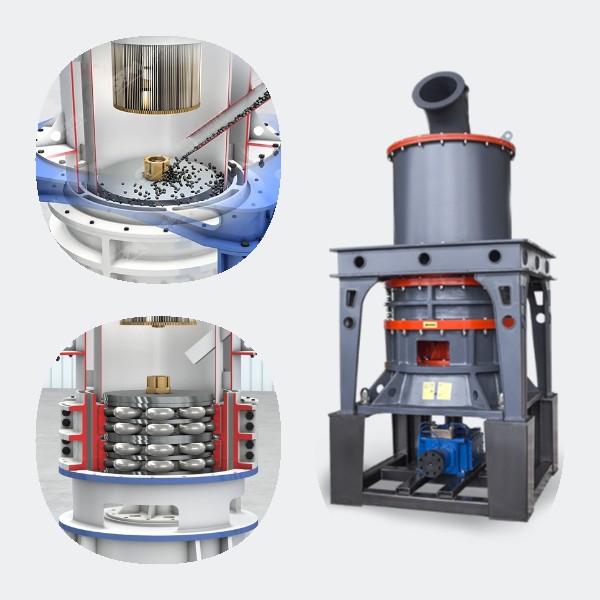 Advantage of ultrafine grinding mill
1. Higher output, lower energy consumption
The newly designed grinding curve of the grinding roller and ring further improves the grinding efficiency of the HGM ultra-fine mill. Under the same fineness and power, the production capacity is 40% higher than that of jet mills and stirring mills, the output is twice that of ball mills, and the energy consumption of the system is only 30% of that of jet mills.
2. 150-3000 mesh adjustable fineness
The cage-type powder separator of HGM ultra-fine crusher adopts German technology, which effectively improves the precision of powder selection. In addition, according to the user's requirements for output, fineness and sieving rate, a multi-head cage type powder concentrator can be configured. The fineness of the product can be adjusted arbitrarily between 150-3000 mesh, and the one-time screening rate can reach d97≤5μm.
3. No rolling bearings and screws in the grinding chamber
There are no rolling bearings and screws in the cavity of the HGM ultra-fine mill. Users do not need to worry about damage to the bearings or seals, and there is no problem of machine damage due to loose screws. The lubrication device is installed outside the main shaft, which can realize external non-stop lubrication and continuous production for 24 hours.
4. Pulse dust collector dust removal makes the operation more environmentally friendly
HGM ultra-fine pulverizer is equipped with high-efficiency pulse dust collector, so there will be no dust pollution during the operation of the entire crushing system. Equipped with silencer and anechoic room to reduce noise. Production is organized in accordance with national environmental protection standards.
Uses of bauxite
⑴ Aluminum smelting industry. Used in national defense, aviation, automobiles, electrical appliances, chemicals, daily necessities, etc.
⑵Precision casting. The bauxite clinker is processed into fine powder to form a mold and then precision cast. Used in military industry, aerospace, communications, instrumentation, machinery and medical equipment departments.
⑶Used in refractory products. High alumina bauxite clinker has a high refractoriness of 1780℃, strong chemical stability and good physical properties.
⑷ Aluminum silicate refractory fiber. It has the advantages of light weight, high temperature resistance, good thermal stability, low thermal conductivity, small heat capacity and mechanical vibration resistance. Used in various industries such as steel, non-ferrous metallurgy, electronics, petroleum, chemical industry, aerospace, atomic energy, and national defense.
⑸Use magnesia and bauxite clinker as raw materials, and add appropriate binders to cast steel drums as a whole barrel lining effect is very good.
⑹Manufacturing bauxite cement, abrasive materials, various compounds that can be made of aluminum in the ceramic industry and the chemical industry.