What manufacturer specializes in researching and manufacturing ore mills? Among them, the pulverized powder can be pulverized with ultra-fine mill equipment, which one is better? Clirik is an experienced and superb ore mill equipment manufacturer. There is a new type of
ultra-fine grinding mill
equipment to help grind 325-2500 mesh powder. Interested customers and friends are welcome to come to the factory for more equipment details.
Which

ultra fine grinding mill

is better?
Clirik, a research and development manufacturer of ore mills, is a manufacturer with sufficient experience and good technology that can provide tailor-made selection solutions. It has Raymond mills, vertical mills, ultra-fine mills, ultra-fine vertical mills and other equipment to meet Grinding needs of different fineness and capacity.
Which superfine mill is better? Choosing Clirik as a partner is a wise choice. Clirik is a trustworthy and favored manufacturer of mill equipment, whether it is from the perspective of manufacturer strength, after-sales service, product quality, and model selection programs. Clirik's fine powder superfine mill equipment has high grinding efficiency and greater production capacity. Interested customers and friends are welcome to visit and inspect the factory.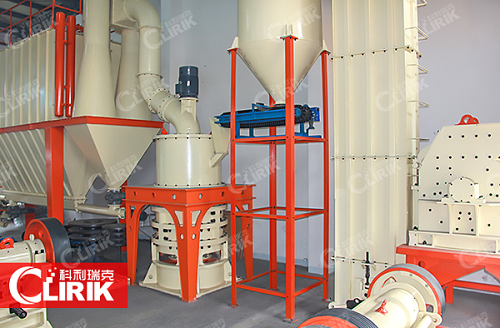 Talk about

ultra fine grinding mill

equipment
Clirik's ultra-fine pulverizer equipment can grind 325-2500 mesh powder, and the powder has uniform fineness, excellent particle shape, good grain shape, and has comprehensive mechanical crushing performance such as rolling, milling, and impact, and the equipment crushing ratio Large, high energy utilization, and the use of a forced turbine classification system, the particle size is more uniform and fine, which can enhance the company's market competitiveness and create considerable value.
Clirik ultrafine powder environmental protection mill: HGM
ultra fine grinding mill
[Weight of the whole machine]: 17.5-70t
[Production capacity]: 1-22t/h
[Finished product size]: 5-45μm
[Grinding field]: For various non-metallic mineral materials with Mohs hardness below 7 and humidity within 6%, this mill is widely used for talc, calcite, calcium carbonate, dolomite, potash feldspar, and bentonite The grinding and processing of kaolin, graphite, carbon and other materials are widely used in the fields of electric power, metallurgy, cement, chemical, non-metallic mineral powder, food, medicine, etc.
[Performance characteristics]: It has comprehensive mechanical crushing properties such as roller compaction, grinding, impact, etc., focusing on the field of deep processing of non-metallic minerals, with small footprint, strong complete set, wide use, simple operation, convenient maintenance, stable performance and high efficiency Notable features such as energy saving. HCH1395 and HCH2395 ultra-fine ring roller mills are currently large-scale, energy-saving, new-type ultra-fine ring roller mills in China.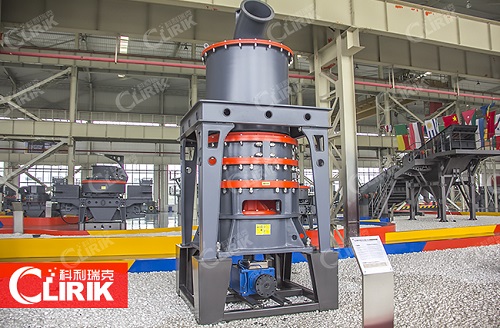 How much does the
ultra fine grinding mill
equipment cost?
Equipment quotation is a concern of many customers and friends. How much does this ultra-fine mill equipment cost? The manufacturer Clirik combines the grinding fineness, capacity, equipment installation area and other information provided by each project to customize a scientific and reasonable equipment selection plan and product quotation. This information is very important for formulating a selection and configuration plan. Grinding is welcome New and old customers and friends of the project come to our factory to inspect and learn more equipment details at any time.
Which superfine mill is better? Clirik is a professional manufacturer of ore mill equipment research and development. The new type of Raymond mill, ultrafine mill, vertical mill, ultrafine vertical mill and other equipment have high powder output efficiency and greater production capacity. You are welcome to come to the factory at any time Visit and consult for more details.
If you want to know the ultra fine grinding mill price or have any questions about ultra fine grinding mill, please do not hesitate to contact us.
Phone:
008613917147829/0086-21-20236178
E-mail: info@clirik.com
Address: No.19 Fuqing Rd, Pudong New Area, Shanghai201201,China.