The attapulgite industrial ultrafine powder grinding mill can produce 150-3000 mesh fine powder, the fineness of the powder adopts a multi-head ultra-fine powder classification system, and the fine powder content is high. The industrial grinding mill produced by CLIRIK has high controllability, high output, stable equipment operation and good environmental performance.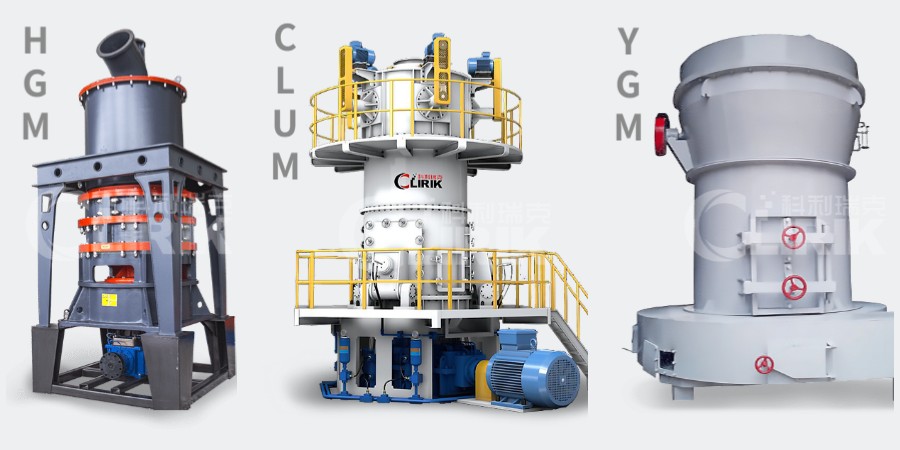 Introduction to Attapulgite

Attapulgite is a water-containing magnesium aluminum silicate, which is a kind of clay mineral. It has a certain degree of strong water absorption, mostly white and opaque, with a Mohs hardness of 2-3.

Attapulgite itself has good thickening, suspension, thixotropy, leveling, weather resistance, thermal insulation, environmental protection and other characteristics.
After a series of crushing and grinding, it still maintains its excellent characteristics.
Therefore, it is widely used in various sectors such as petroleum, chemical industry, building materials, papermaking, medicine, agriculture, textile, plastics, cosmetics and so on.






Attapulgite crushing and grinding process

The attapulgite powder production process includes attapulgite ore raw material crushing, grinding, classification processing and other processes. Its mill powder production line includes transportation and storage equipment; crushers, industrial mills and other special machinery, as well as powder collection equipment, environmentally friendly dust removal equipment, etc. Consider the current strict environmental protection requirements. CLIRIK's attapulgite grinding mill adopts an ultrafine vertical mill and is equipped with a pulse dust collector. The entire working process is in a closed state under negative pressure, so that the production workshop is clean and free of dust.



Production process of attapulgite powder:
Phase 1: Broken
The bulk material of attapulgite ore powder is crushed by the crusher to the fineness (15mm-50mm) that can enter the mill.

Phase 2: Grinding
The crushed attapulgite ore powdered small materials are sent to the silo by the elevator, and then sent to the grinding chamber of the mill evenly and quantitatively by the vibrating feeder for grinding.
Traditional ball mills and Raymond mills have low efficiency, high energy consumption and low output. The CLUM series ultra-fine vertical mill developed by CLIRIK integrates multiple functions such as crushing, drying, grinding, and grading conveying. Complete functions, perfect performance, high grinding efficiency, low operating cost, low metal content, high product quality, which is conducive to the next step of calcination and deep processing, and the fineness of the finished product is guaranteed.

Stage 3: Classification
The ground attapulgite ore powder is classified by a classifier. The qualified powder enters the collector with the airflow, and the unqualified powder returns to the host for re-grinding.

Phase 4: Collecting powder
The powder conforming to the fineness enters the collector through the pipeline with the airflow, and is sent to the finished product silo through the discharge port by the conveying device, and finally is packaged in a unified manner.
Recommended for attapulgite industrial ultrafine powder grinding mill

Attapulgite powder specifications are 100 mesh, 200 mesh, 325 mesh, 800 mesh, 1200 mesh, 2000 mesh, 2500 mesh, 3000 mesh and other finenesses. What equipment is needed to process attapulgite mine?
It is mainly based on the application to determine whether the fineness range of the finished product is coarse or fine. The fineness of coarse crushing ranges from 50 to 325 meshes, and the equipment used is Raymond grinding equipment. The fineness of fine crushing is between 325 and 3000 mesh. The equipment used is attapulgite ultrafine vertical mill or ultrafine ring roller mill and other micro powder grinding equipment.
Which production line to use can be determined according to the fineness of the finished product. Regardless of the coarse crushing production line or the fine crushing production line, the entire production line includes the crusher and the milling link. For the attapulgite powder processing, because its particles are not large, it can be used directly in the powdering process.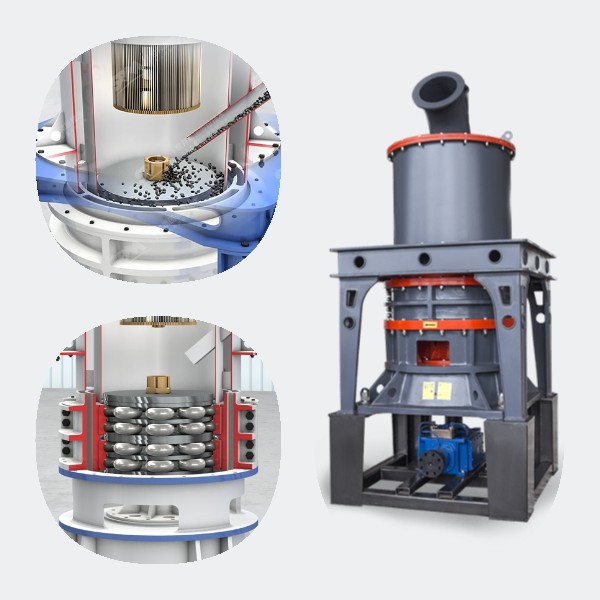 Fineness: 150-3000 mesh
Output: 0.2-45t/h
Application scope: This ultra-fine grinding mill can crush non-metallic minerals with Mohs hardness less than 6, such as limestone, calcium carbonate, kaolin, bentonite, vermiculite, etc.
Benefit:
Small footprint, simple operation, stable operation, long service life, high efficiency, energy saving, environmental protection, and no dust pollution.
The ultra-fine mill is equipped with a material layer control valve, which can control the feeding amount of the feeder, limit the height of the material layer, extend the service life of the belt, and is beneficial to stable production.
In addition, the equipment can be refueled while working, no downtime for maintenance is required, and maintenance is very convenient.

Fineness: 150-3000 mesh
Output: 0.2-45t/h
Application range: This vertical mill can grind non-metallic minerals with Mohs hardness less than 6, such as limestone, calcium carbonate, marble, talc, calcite, etc.
Benefit:
The output is larger than that of HGM series mills, with higher fine powder content and more 2 micron content.
This ultra-fine vertical mill has a secondary powder selection system, and the final high-end powder produced is high in fine powder content, free of iron, high in whiteness and good in powder form.
It is more suitable for high-end fillers, such as papermaking, high-end coatings and other fields.
Uses of attapulgite mineral powder

Attapulgite ore powder is processed by high-quality attapulgite through ore dressing, drying, grinding and other processes. Attapulgite mineral powder has stable chemical properties, strong bonding force and large adsorption capacity. It can be used in feed, chemical, pesticide, fertilizer, medicine and other industries.
1. Aquatic feed binder: Attapulgite mineral powder has strong binding force, light specific gravity and complete trace elements. Used in aquatic feed, it can prolong the dispersion time of pellet feed in water and provide necessary trace elements for animals. It can absorb harmful bacteria in animals and reduce the incidence of disease.
2. Decolorizing agent for chemical products: it can be used as polyether, foaming spirit, glycerin, glucose, caramel to decolorize and reduce production cost.
3. Poultry blankets: absorb moisture and odor, improve the environment in the breeding farm.
4. Compound fertilizer binder: Attapulgite mineral powder is made into granular fertilizer, which is not easy to agglomerate, has high granulation rate, smooth surface, good nitrogen fixation, and can improve soil and is beneficial to plant growth.
5. Water purification agent: It can be used to treat wastewater in the chemical, pharmaceutical, oil refining and other industries, especially nitrogen-containing wastewater treatment, which is better than activated carbon.