To grind the stone into a powder, it is necessary to use a device such as a Stone powder grinder.Customers who have not contacted the
Stone powder grinder
equipment are generally not sure which equipment is grinding out finer materials. What are the machines that grind into fine powder?
As we all know, there are many types of stone, hardness and composition are also different, the use is not the same, the original raw minerals are generally large, and the feed inlet of the
Stone powder grinder
has a size limit, in general, the original ore to be broken Only after entering the appropriate range of feed size for the Stone powder grinder can the grinding be done in a Stone powder grinder. The type of crusher depends on yield and fineness. Under the same conditions, if the size of the powder is required to be smaller, the yield will be smaller, because the smaller particle size,the longer it will take to grind it; if the required particle size of the powder is larger, then the yield will be greater.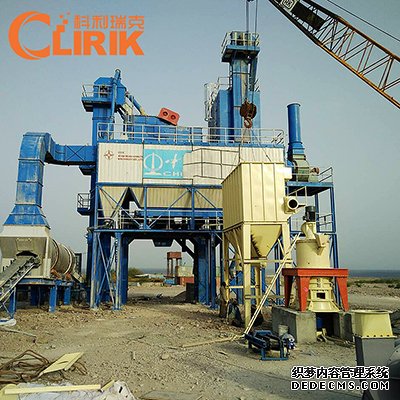 Clirik introduced many types of
Stone powder grinder
equipment,such as Raymond Mill, high-pressure suspended roller mill, European Version Coarse Grinding mill,trapezoidal mill, micro-grinding mill and other models,can be selected for our customers, if the processing of 400 or less powders,generally used with ordinary Raymond Mils or roller Mills.The particle size can be arbitrarily adjusted to below 30-325 mesh, which makes the milling process more flexible.General coarse powder processing companies adopt them,if processing more than 800 mesh powder, it is recommended to use a micro powder mill. At present, this equipment is also very tight in the market, our company launched a micro-fine grinding product size can be in 325- Adjusts between 2500 meshes, easily responding to the powder needs of a variety of fine industries.
Because each customer's actual situation is different, choose the right Stone powder grinder, customers still need to communicate with the manufacturers.because the company's Stone powder grinder model is relatively complete, performance is relatively high quality, if you want more product information,you can check our product center to make a preliminary understanding, then leave a model message to us,or you can leave the fineness and yield requirements, we personally configure the Stone powder grinder for you.