In November 7, 2016, Shanghai Clirik Machinery Co. Ltd. had ushered a customer from Sri Lanka, the customer said he is investor of a stone powder factory, and they need a
graphite micro powder grinding mill
with yield is 1 ton per hour.
Our technical department manager Zhu received the customer. After understood of the basic needs of customers, firstly, manager Zhu led the customer to our showroom and glanced through several we existing milling equipment. And then, manager Zhu with the customer discussed about
graphite micro powder grinding mill
processing scheme in the meetting room. As we all know, the hardness of graphite is very low, so it does not like other ore easy to processing, and the customer asked the same question, according to customer problems and needs, manager Zhu gave the customer listed two different purchase scheme, and explains the advantages and disadvantages of the two methods.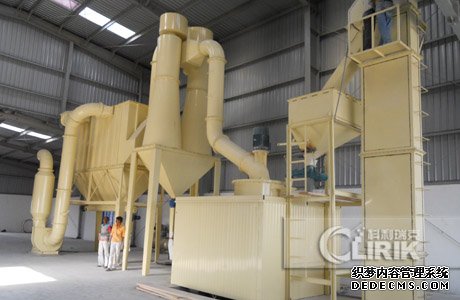 And then, manager Zhu led to the customer go back to the exhibition hall,and did a machine test about graphite powder process. At the same time, our company workshop director Zhang introduced to the customer about this
graphite micro powder grinding mill
the structure and performance characteristics of superfine grinding machine, the main functions and components. Although the customer came to our company to inspect the equipment by alone, but we have any slack. Finally, the customers gave a greatly appreciated to our technical staff and other staff hard work, and the two schemes which manager Zhu proposed also be accepted.
Shanghai Clirik Machinery Co., Ltd. is a professional R & D and manufacturing company who is engaged in mill equipments, if you want to know more about our products please contact us, we always provide quality services for customers no matter you are at home or abroad.